Hoverboards are the perfect way for children to have fun while staying active. They offer a thrilling experience that allows kids to develop balance, coordination, and confidence. Hoverboards come in different shapes, sizes, and features, making it difficult for parents to choose the right one for their child. In this article, we'll explore the best hoverboards for kids in the UK, highlighting the key features and benefits to help you make an informed decision.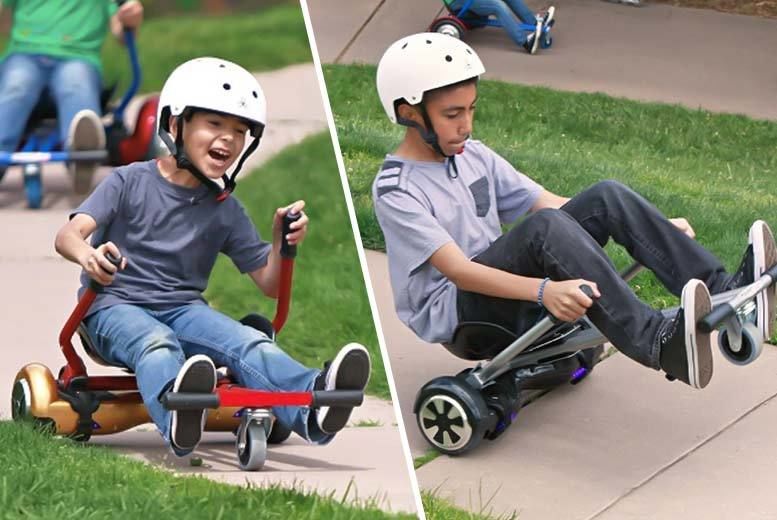 Safety First
The safety of your child should be your top priority when choosing a kids hoverboard. Look for models that comply with UK safety standards, including CE, RoHS, and UL certifications. Check for safety features like speed limits, weight limits, and automatic shut-off when the battery is low. Ensure that the kids hoverboard comes with a robust and reliable charger that won't overheat or explode.
Size Matters
Hoverboards come in different sizes to accommodate different ages and weights. Generally, hoverboards for kids are smaller and lighter than those for adults. Look for a hoverboard that matches your child's weight and height to ensure maximum safety and comfort. Most kids hoverboards have a weight limit of 100kg, which should be enough for most children.
Battery Life
Battery life is an essential factor to consider when choosing a kids hoverboard UK. The average hoverboard battery lasts between 1-3 hours, depending on the model and usage. Look for hoverboards with long battery life, especially if your child intends to use it for extended periods. Avoid cheap hoverboards with low-quality batteries that can pose a safety risk.
Speed Limits
Hoverboards come with varying speed limits, ranging from 6 mph to 12 mph. Choose a kids hoverboard with a speed limit that matches your child's age and experience. Younger children or beginners should use hoverboards with lower speed limits, while older children and experienced riders can handle faster hoverboards. It's also essential to ensure that the hoverboard has a stable and responsive braking system that allows your child to stop safely.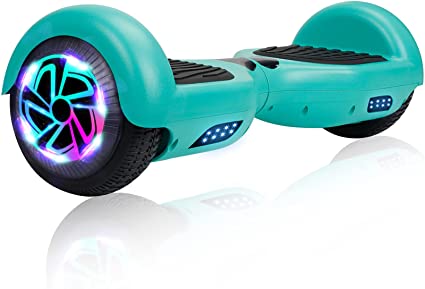 Durability
Hoverboards for children are an investment, and you want to ensure that you get value for your money. Look for hoverboards made from high-quality materials that can withstand the wear and tear of regular use. The hoverboard's wheels, motor, and frame should be sturdy and reliable to handle rough terrain and bumps. Check for customer reviews to see how the hoverboard has held up over time.
Design and Style
Kids Hoverboards come in different designs and styles, ranging from classic to futuristic. Some hoverboards have LED lights, Bluetooth speakers, and unique color schemes that make them more appealing to children. Choose a kids hoverboard with a design that matches your child's personality and preferences. However, don't sacrifice safety and quality for style.
Price
Hoverboards come in different price ranges, from budget-friendly to high-end models. While it's tempting to go for the cheapest option, it's essential to consider the quality and safety features of the hoverboard. Cheap hoverboards for kids may have low-quality batteries, weak frames, and unreliable chargers, posing a risk to your child's safety. Look for kids hoverboard that offers a balance between quality, safety, and affordability.
Top Picks
Now that you know what to look for when choosing a hoverboard for your child let's explore the top picks in the UK market.
a. Razor Hovertrax 2.0
The Razor Hovertrax 2.0 is a popular hoverboard for kids, thanks to its sturdy construction and reliable performance. It has a weight limit of 100kg and a speed limit of 8 mph, making it suitable for most children. The Razor Hovertrax 2.