When it comes to gaming, players are always looking for ways to improve their experience. One question that often arises is whether the CPU affects FPS (frames per second) in games. The short answer is yes, the CPU does have an impact on FPS. However, the extent of that impact depends on several factors.
Understanding FPS and CPU
Before diving into how the CPU affects FPS, it's important to understand what FPS is and how it's calculated. FPS refers to the number of frames that are displayed on screen per second. The higher the FPS, the smoother and more responsive the game will feel.
The CPU (central processing unit) is the brain of the computer. It's responsible for executing instructions and performing calculations. In gaming, the CPU is used to process game logic, physics, and AI.
How CPU Affects FPS
The CPU can have a significant impact on FPS, especially in CPU-intensive games. When a game is running, the CPU is constantly receiving and processing data. The more data it has to process, the more strain it puts on the CPU. This can lead to a drop in FPS, as the CPU struggles to keep up with the demands of the game.
The impact of the CPU on FPS can be seen in games with a lot of physics calculations, AI processing, or large open-world environments. These games require a lot of processing power, and if the CPU isn't up to the task, the FPS will suffer. However there are so many good frame rate tools such as Fps Unlocker, Fps Monitor and Fraps, which will not put any pressure on your CPU. These tools are systems supportive and will not put any burden on your CPU. The best tool among them is Fps Unlocker which increases the frame rate of the games beyond 60 fps, which creates the lag and puts your system in trouble. If you are looking to download fps Unlocker in games like roblox then you should Download fps unlocker as its the safe and secure tool for frame rates.
CPU Bottlenecks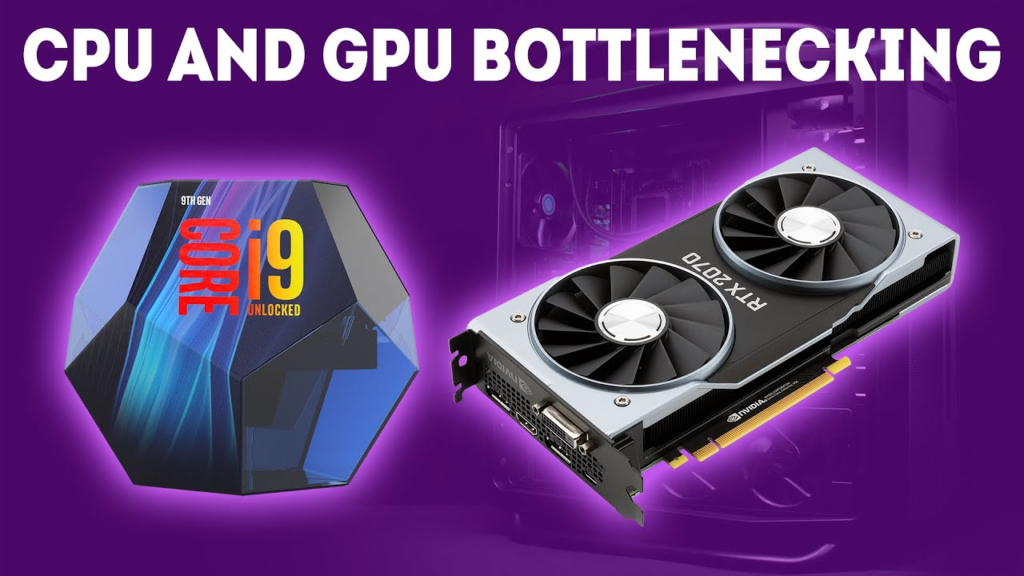 One term that is often used in relation to CPU and FPS is "bottleneck." A bottleneck occurs when one component of the computer is limiting the performance of the rest of the system. In the case of gaming, a CPU bottleneck occurs when the CPU is not powerful enough to keep up with the demands of the game.
If you're experiencing a CPU bottleneck, you may notice that your FPS drops significantly in certain areas of the game. For example, if there are a lot of enemies on screen, or if you're in a particularly large and complex environment, your FPS may suffer.
Third-Party Tools
There are a number of third-party tools that can help you monitor your CPU usage and identify any potential bottlenecks. One popular tool is MSI Afterburner, which allows you to monitor your CPU and GPU usage in real-time. This can help you identify any performance issues and make adjustments to improve your FPS.
Tlauncher: You can use Tlauncher, which is a very good software tool for customising the settings of the game. This software will not put any burden on your CPU, it is system supportive and light weight. This software tool allows you to play distinct versions of famous video games, if you are facing any issue. If you are looking to download any third party tool for your games then go for T Launcher Download. This tool provides you additional benefits as well such as maps, skins, and extra content.
Another useful tool is CPU-Z, which provides detailed information about your CPU, including clock speed, core count, and cache size. This can help you determine whether your CPU is powerful enough to handle the demands of your favourite games.
Conclusion
In conclusion, the CPU does have an impact on FPS in games. The more CPU-intensive the game, the greater the impact will be. By monitoring your CPU usage and making adjustments as necessary, you can improve your gaming experience and enjoy smoother, more responsive gameplay.
FAQs
Q1:How does the CPU affect FPS?
The CPU processes game data and performs game logic, which includes things like physics calculations, AI, and other game mechanics. If the CPU is slow, it may not be able to keep up with the demands of the game, leading to lower FPS.
Q2:Can a game launcher optimize CPU usage and improve FPS?
Some game launchers include features such as Tlauncher, can optimize CPU usage and improve game performance, such as background process management and game-specific performance tweaks. However, it's important to note that the impact of these features can vary depending on the system and the specific game being played. If you are looking to download Tlauncher in your system then you can go for the T Launcher Download. It is the best software tool and very light weight.
Q3:What is the ideal CPU for gaming?
The ideal CPU for gaming depends on a number of factors, including the type of game being played, the graphics card being used, and the overall performance of the system. Generally, a modern CPU with multiple cores and a high clock speed is ideal for gaming.